Debriefing 46: Plus Three's Super PAC
Posted on 12/15/2020 @ 10:20 AM

There's a certain pleasure to be had in writing about IT'S TIME FOR 46, the super PAC brainchild of Plus Three and Rest of the World created to help elect the now President-elect Joseph R. Biden Jr.
Whether the donations that ITF46 raised were the ones that put Biden and Harris over the top remains to be seen. What we do know, however, is that, for Plus Three, building ITF46 was a tremendous learning experience, an opportunity to hone our skillset while adding to our arsenal along the way.
At its core, ITF46 was a campaign designed to target multicultural millennials and Generation Z. A digital and outdoor campaign that focused on video work while cultivating a strong aesthetic personality, easily recognizable and provocative.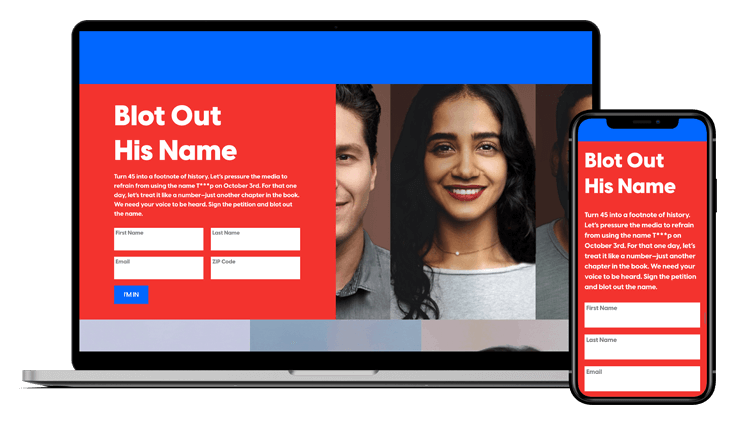 We designed the ITF46 website with mobile users in mind, as so many members of the generational groups we were targeting live on their phones. Our minimalist yet challenging design steered visitors directly to the professionally shot and edited videos our video journalist, Mario Troncoso, created, each one featuring a young person passionately enunciating the reasons why they would be voting for President-elect Biden — and why it was "time for 46."
Social media played an integral part in our attempts to present ITF46 to a larger audience. We worked with two interns — Kyle Balfour and Cindy Rojas — to create hilarious TikTok videos and write compelling personal essays, respectively. Those items were easily shared on social media. Images created by Plus Three's Creative Director Enrique León, reached over 4,000 people on Facebook.
While IT'S TIME FOR 46 did not reach its fundraising goals, it did prove to us something we had set out to learn: that we could build a super PAC from scratch and make a bit of a difference, too.