Happy Holidays from Plus Three
Posted on 12/23/2020 @ 05:48 AM
Plus Three would like to extend our best wishes for a happy holiday season to our clients, supporters, and families.
It goes without saying that 2020 has been a challenging year. In the technology sector especially, where we make our home, this has been a year of unprecedented upheaval. Organizations uncomfortable in digital realms have had to adjust rapidly. Questions about how to reach constituents in a fully digital landscape have become de rigueur. If you can't host in-person events, can't meet your constituents face to face, then how to get them to join your cause?
Not long after the pandemic began, Plus Three started began working with nonprofit organizations to shift their events online, to adapt to life in the age of Covid-19. We greatly expanded our online event production skillset, hired a Chief Storyteller and a Creative Director, and evolved, too. Additionally, we added a great deal more functionality to ARCOS, our proprietary content and member management system, including SMS messaging, personalized pledge cards, a new commenting system, and more. We also underwent the gargantuan task of moving our clients to AWS to ensure more reliability, security, and speed.
We are proud of the work we've done over the last two quarters. In addition to our work with the Greater Miami Jewish Federation, AIandYou, It's Time For 46, and the YWCA USA, here are a few other projects we want to highlight:
One Million Latinas Strong
Plus Three worked with the League of Latin American Citizens (LULAC), longtime partners and friends of ours, on One Million Latinas Strong, a project focused on increasing voter turnout in the Latina American community. We built a website that centered around the concept of "Latina Power" — a Latina empowerment campaign to register Latinas, facilitate voting logistics, and spread awareness of the growing economic force of Latinas. The call-to-action for the website was to make a pledge to vote.
Prayer Wall for Vanessa Guillen and Day of the Dead
We worked again with LULAC to build a digital "prayer wall" for Spc. Vanessa Guillen's family, her friends, and her fellow soldiers. In the wake of the unspeakable tragedy of Spc. Guillen's death, LULAC wanted a digital destination where people could come together to leave a message in recognition and remembrance of Spc. Guillen. Plus Three built a commenting system capable of storing hundreds of posts. We used the same feature for LULAC's Day of the Dead for those lost to Covid-19.
We worked again with LULAC to build a digital "prayer wall" for Spc. Vanessa Guillen's family, her friends, and her fellow soldiers. In the wake of the unspeakable tragedy of Spc. Guillen's death, LULAC wanted a digital destination where people could come together to leave a message in recognition and remembrance of Spc. Guillen. Plus Three built a commenting system capable of storing hundreds of posts. We used the same feature for LULAC's Day of the Dead for those lost to Covid-19.
GiveGreen and YWCA Video Creation
2020 saw Plus Three enter the world of video creation. Working with the League of Conservation Voters and collaborating with our friends at Rest of the World, we made a commercial for GiveGreen, a donation platform that helps elect candidates who will act on climate change.
For the YWCA USA, recorded and edited "A Conversation with Georgia's Women" video illustrating the impact of the right to vote on the individual agencies of historically marginalized people.
See you in 2021!
Artificial Intelligence, Communities of Color, and You
Posted on 12/22/2020 @ 09:24 AM
Plus Three recently began a partnership with a dear friend of ours to help build an organization whose aim is to foster a more inclusive and empathetic artificial intelligence ecosystem. Susan Gonzales is a former Facebook executive who serves as a leader in AI and LatinX spheres. She is the Founder and CEO of AIandYou, and we are thrilled to be working with her on this worthy endeavor.
AIandYou seeks to create a global dialogue between AI leaders and diverse communities in order to prepare for AI's impact at the local level, strengthen our local communities through the use of AI, and identify solutions that minimize bias. As a technology company, Plus Three isn't that far removed from advances in artificial intelligence; we were attracted by the idea of working in this world and excited to join Susan's team in a jack-of-all-trades capacity.
For AIandYou, Plus Three handles design, content, video, and marketing, and we keep track of content and members with our own proprietary management systems. For branding, we work with our friend Sergio Alcocer at Rest of the World.
At its heart, AIandYou serves as a compendium for artificial intelligence news and information. One of our primary contributions comes in the form of content, in which we comb the web for pertinent news about AI and translate it into digestible, comprehensible synopses. We also produce a series of videos called Community Conversations, which feature recorded conversations between leaders in the AI community.
Engagement with AI and AI-related issues is largely absent in the communities where it's needed most: places where automation and other AI-related tools are laying waste to employment opportunities and local economies. Part of what we AIandYou does is partner with leaders in the AI community to help mitigate the fear that communities. It also solicits advice from its team of advisors, as well as its impressive board of directors which is comprised of the attorney Nicole DeLeon, City Councilwoman Alicia C. Aguirre, and actress and philanthropist Eva Longoria.
And while AI is big issue with big ramifications, it's not all bad. AIandYou also spends time illustrating the ways in which AI can be used for good: using algorithms to make combating climate change easier or improving the accuracy of diagnoses in medical settings.
We are proud to be along for the ride with Susan and the rest of the team at AIandYou — and we can't wait to see what's next.
Felicidades to the National Museum of the American Latino
Posted on 12/22/2020 @ 04:59 AM
Plus Three would like to extend a hearty congratulations to the National Museum of the American Latino, a longtime client of ours and a true leader in the Latino American community.
The American Latino Museum has long been striving to build a museum in Washington D.C. that will educate, inspire, and sow respect and understanding of the richness and diversity of the American Latino experience. And thanks to the recently authorized $2.3-trillion spending bill, that goal is becoming reality.
The museum, which will be located on the National Mall or thereabouts, will fill a void that has existed in American museum culture for too long. Indeed, the campaign for an American Latino museum in D.C. began all the way back in 1994 when a report found that the Smithsonian "displays a pattern of willful neglect" towards Latino Americans.
Plus Three was honored to work with the ALM in designing their website, and are thrilled that they use our content management and member management tools to advance their mission and fundraise.
We also had the distinct pleasure of working with former Interior Secretary Ken Salazar and the distinguished members of the National Museum of the American Latino Commission to develop its social media strategy, which grew to over 170,000 Twitter followers and 140,000 Facebook followers. We are especially proud of the work we do within the Latino American community — this is no exception.
Though it will be many years before the American Latino Museum officially opens its doors, we see no reason to delay the celebration. We are proud to call the ALM friends, proud of the fast-approaching day when the National Museum of the American Latino opens its doors on a sea of beaming, expectant American faces eager to learn more about one of America's proudest and most impressive communities.
Felicidades!
Going All in for Georgia with the YWCA
Posted on 12/17/2020 @ 06:27 AM
In hope and anticipation of Georgia's January 5th, 2021 Senate runoff, Plus Three joined the team at the YWCA USA to aid in the production of a virtual town hall and candidate forum entitled "A Conversation with Georgia's Women."
The virtual town hall featured some of Georgia's most extraordinary women, including Stacey Abrams, Mayor Keisha Lance Bottoms (Atlanta), Senator Kay Kirkpatrick, Representative Brenda Lopez Romero, Dr. Cynthia Neal Spence (Spelman College), Ann Mintz (United Way), and Alejandra Y. Castillo (CEO, YWCA USA). The event was moderated by the award-winning journalist Condace Pressley.
These leaders convened to explore the economic, childcare, and racial justice issues of most concern to the women of Georgia. Over 1,500 people from Georgia and around the country registered for the event, which was livestreamed via Zoom and Facebook Live. Over 941 hours — 56,506 minutes — were collectively viewed during the broadcast.
Plus Three produced the live event as well as designed all supplementary creative and marketing collaterals for the YWCA website and its affiliated social media. This was a high-profile event that required a high level of professionalism. With so much on the line for next month's Senate runoff, it was crucial that the event go off without a hitch.
Additionally, Plus Three recorded and edited "A Conversation with Georgia's Women" video illustrating the impact of the right to vote on the individual agencies of historically marginalized people. Voting is essential—it is, in Stacey Abram's words, "an act of power." It was a privilege to use our skills to create videos that lifted the voices of women of color in Florida and Georgia.
"A Conversation with Georgia's Women" was the exclamation point on the YWCA USA's yearlong YWomenVote 2020 campaign. We were honored to lend our virtual event production acumen to an organization that we admire greatly and are thrilled that the event was a triumph.
For other examples of successful virtual events that we've produced, check out our work on LULAC's Virtual Summit and the Unity Rally Against Racism.
Debriefing 46: Plus Three's Super PAC
Posted on 12/15/2020 @ 10:20 AM

There's a certain pleasure to be had in writing about IT'S TIME FOR 46, the super PAC brainchild of Plus Three and Rest of the World created to help elect the now President-elect Joseph R. Biden Jr.
Whether the donations that ITF46 raised were the ones that put Biden and Harris over the top remains to be seen. What we do know, however, is that, for Plus Three, building ITF46 was a tremendous learning experience, an opportunity to hone our skillset while adding to our arsenal along the way.
At its core, ITF46 was a campaign designed to target multicultural millennials and Generation Z. A digital and outdoor campaign that focused on video work while cultivating a strong aesthetic personality, easily recognizable and provocative.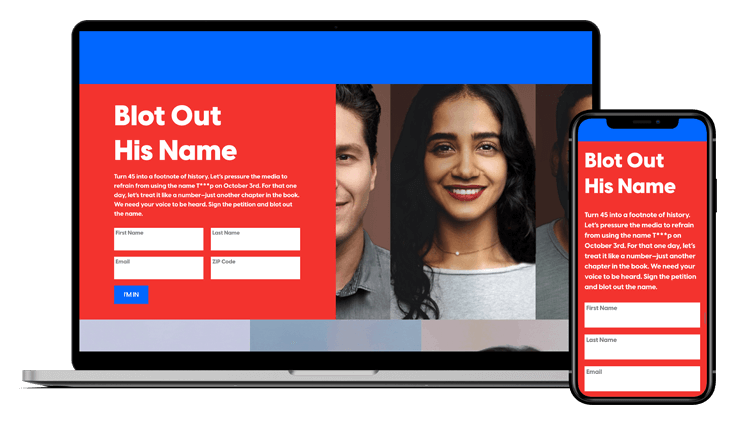 We designed the ITF46 website with mobile users in mind, as so many members of the generational groups we were targeting live on their phones. Our minimalist yet challenging design steered visitors directly to the professionally shot and edited videos our video journalist, Mario Troncoso, created, each one featuring a young person passionately enunciating the reasons why they would be voting for President-elect Biden — and why it was "time for 46."
Social media played an integral part in our attempts to present ITF46 to a larger audience. We worked with two interns — Kyle Balfour and Cindy Rojas — to create hilarious TikTok videos and write compelling personal essays, respectively. Those items were easily shared on social media. Images created by Plus Three's Creative Director Enrique León, reached over 4,000 people on Facebook.
While IT'S TIME FOR 46 did not reach its fundraising goals, it did prove to us something we had set out to learn: that we could build a super PAC from scratch and make a bit of a difference, too.
Fundraising with Jewish Miami
Posted on 12/14/2020 @ 07:54 AM
For one night each year, hundreds of Jewish philanthropists convene for the Greater Miami Jewish Federation's Pacesetter Event to celebrate Miami's vibrant Jewish community and to raise millions of dollars to support social services in Miami, Israel, and across the globe.
During typical years, the Pacesetter Event would take place in person. Located in a downtown hotel, the Pacesetter would include dinner and speeches, would be a sophisticated production in which Miami's most committed philanthropists gather to address the Jewish peoples' most pressing concerns.
Plus Three worked with Jewish Miami to transfer the major event from stage to screen. Considering the gravity of such an event — the sheer importance and impact of such large-scale fundraising — it was essential that the virtual event go smoothly.
We worked with Jewish Miami to create a simple one-click solution to ferry over 800 guests to their preassigned "tables" or meeting rooms in a timely manner and, from there, into the "Main Event." With 40 meeting rooms and hundreds of guests, it was imperative that the navigation process be as simple and streamlined as possible.
In order to make this happen, we built a microsite tailormade to Jewish Miami's specifications and requirements. We needed to provide each attendee with an individualized experience. Each guest received an email and SMS with a personalized link to the event.
We developed a unique pledge card for Jewish Miami, which guests could access through email and SMS. When the attendee visited the pledge form, we pulled data from their donation history and prepopulated the form with previous amounts donated, as well as a suggested donation for 2021. This process pared the donation process down, making it easier for guests to donate. Guests were able to make their donation during the program from their mobile phone.
We are incredibly pleased by the success of Jewish Miami's Pacesetter Event. The Greater Miami Jewish community was able to meet their donation goals. And for our part, we were proud of the work we did in making this a smooth and error-free production. We wish Jewish Miami all the best on their next endeavors — as well as a happy Hanukkah.
Ten Jewish Nonprofits Saving the World
Posted on 09/16/2020 @ 12:06 PM
Eleven Hispanic and Latino Nonprofits Doing Exceptional Work
Posted on 09/15/2020 @ 08:49 AM
National Hispanic Heritage Month, which runs from September 15—October 15, is the celebration and recognition of the impact that Hispanic and Latino Americans have made on American culture and history. Hispanic and Latino Americans make up the backbone of so much American success—and do so with routinely marginal access to the same resources. To honor the Hispanic and Latino American struggle for equality, and to support those who provide support for our Latino sisters and brothers, we've compiled a list of some of the best Hispanic and Latino nonprofits working today.

The American Latino Museum
The American Latino Museum is a hypothetical institution—but not for long. This organization has been striving for years to build a museum in Washington D.C. that will educate, inspire, and sow respect and understanding of the richness and diversity of the American Latino experience. The museum, which just this year saw the passing of a bill in the House to establish the ALM within the Smithsonian, will fill a sore absence in museum culture.

Hispanic Federation
A U.S.-based non-governmental organization focusing on supporting Hispanic communities through local, state, and national advocacy, the Hispanic Federation has been active since 1990. Their objective is to empower and advance the Hispanic community through service pillars, membership services, advocacy, and community programs. HF's work in education, health, immigration, economic empowerment, civic engagement, environment, and organizational development is nationally renowned. The goal: to strengthen Latino institutions so that they may ultimately increase the quality of life within Hispanic communities.

Hispanic Scholarship Fund
By empowering Latino families with the knowledge and resources needed to successfully complete higher education, the Hispanic Scholarship Fund seeks to sow the seeds of future success. The HSF provides scholarships and support services to as many exceptional Hispanic American students as possible; they help students excel in their course work, matriculate, enter the professional field, and lead and mentor the generations to come.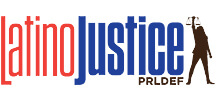 Latino Justice
LatinoJustice PRLDEF uses and challenges the rule of law to secure transformative, equitable, and accessible justice for all Latin Americans. By empowering the Latino community through the fostering of leadership, advocacy, and education, LatinoJustice PRLDEF aims to change discriminatory practices nationwide. Proud members of the Leadership Conference on Civil and Human Rights, they are private funded, nonprofit, and nonpartisan.

League of Latin American Citizens (LULAC)
The League of United Latin American Citizens is the largest and oldest Hispanic organization in the United States, having been established in 1929 in Corpus Christi. Since then, LULAC has sought to advance the economic condition, educational attainment, political influence, housing, health, and civil rights of Hispanic United States citizens. Boasting approximately 132,000 members throughout the United States and Puerto Rico, LULAC is a powerhouse of change.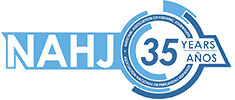 National Association of Hispanic Journalists (NAHJ)
Dedicated to the recognition and professional advancement of Hispanics in the news industry, the National Association of Hispanic Journalists has created a national voice and unified vision for Hispanic journalists. Their tenets include providing support for Hispanic journalists, encouraging and studying the journalistic practices, promoting the fair treatment of Hispanics in the media, furthering employment opportunities, and fostering a greater understanding of the unique cultural identity, interests, and concerns of Hispanic journalists.

The National Hispanic Caucus of State Legislators
The National Hispanic Caucus of State Legislators strives to organize the Hispanic state legislators who advocate on behalf of Hispanic communities across the United States. The NHCSL acts as a catalyst for joint action on issues of common concern to the Hispanic citizens of the U.S., such as housing, immigration, education, and healthcare. There is no segment of life in the U.S. that the NHCSL doesn't have a hand in; tireless advocators for equality, the NHCSL is a vital part of the ongoing quest for fairness for the Hispanic community.

NALEO Educational Fund
The NALEO Educational Fund seeks to facilitate Latino participation in the American political process, from citizenship to public service. Since 1981, NALEO has plied their skills to increase the effectiveness of Latino policymakers, to mobilize the Latino community to engage in civic life, and to promote policies that advance Latino political engagement.

The Refugee and Immigrant Center for Education and Legal Services (RAICES)
RAICES is a nonprofit agency promoting justice through free and low-cost legal services delivered to underserved immigrant children, families, and refugees. Their focus is broad—but their impact is meaningful. RAICES aims to change the narrative around immigration in America. They offer legal services, social programs, bond assistance, and employ an effective advocacy strategy.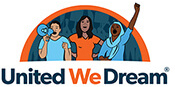 United We Dream
United We Dream is the largest immigrant youth-led community in the country. If that's not enough, UWD seeks to empower people into developing leadership and organization skills to help them fight injustice at the local, state, and federal levels. Helping undocumented immigrants in the U.S. is there lifeblood.

UnidosUS
Since 1968, UnidosUS has served the Hispanic community through research, policy analysis, and state and national advocacy efforts. By partnering with a national network of nearly 300 affiliate organizations to serve millions of Latinos, UnidosUS is able to enact a program of real change. Civic engagement, civil rights and immigration, education, workforce and the economy, health, housing—just a handful of the neighborhoods where UnidosUS works their magic.

Voto Latino
Voto Latino is a civic media organization whose work focuses on serving and empowering the Latino community. Their work consists of three parts: civic engagement, issue advocacy, and leadership development. They function through digital campaigning, pop culture, and grassroots actions. VL's culturally relevant programs educate and empower—inspiring Latinos to be agents of change in America.
Plus Three Rings in the Holidays with Jewish Miami
Posted on 08/24/2020 @ 05:49 AM
With the Jewish High Holy Days quickly approaching, one of clients — Jewish Miami — asked us to create a microsite to feature their holiday programming. Entitled "40 Days & 40 Nights," Jewish Miami's five-and-a-half-week program features classes and workshops sponsored and presented by over a dozen different community partners. The High Holy Days are a time of both deep introspection and powerful community gatherings—with or without a global pandemic.
But in order to design the perfect site, we needed to understand their needs. After meeting with Bonnie Reiter-Lehrer, Chief Marketing and Communications Officer, and Liat Stilman, Digital Solutions Manager, we put together a composite image of the potential site. After a few back-and-forths of feedback, we got to work.
Since "40 Days" would incorporate the virtual programming of so many different organizations in the Greater Miami area, Jewish Miami needed a microsite that could cleanly and logically organize the numerous offerings, serving as a kind of travel hub connecting the user to their destination.
With that in mind, it made the most sense to feature the community calendar prominently on the "40 Days" microsite. After a stunning hero image featuring gorgeous thematic iconography, and a modest section of descriptive copy — written text — we placed the calendar front and center. The events are the main event, so to speak.
Our hope with the "40 Days" microsite was that it would function not only as a community resource where a user could find pertinent information quickly, but also as an inspirational destination in itself; as you scroll through the page, the colors, images, texts, and icons should come together to create a unified aesthetic—resonant, comfortable, and unique.
Plus Three Produces LULAC Virtual Summit
Posted on 08/17/2020 @ 07:29 AM
Plus Three and the League of United Latin American Citizens (LULAC) joined forces to present LULAC's first large multiday virtual event during the COVID-19 crisis. "All for One, One for All: United in Action to Transform America" ran from August 13-15, 2020 and drew the largest continuous online audience in LULAC's history. Spread over nearly 30 hours of programming from over 80 content experts, speakers, and elected officials, the Virtual Summit brought together hundreds of thousands of people from across the country interested in hearing directly from business, government, and civic-sector leaders about issues important to the wellbeing, safety, and security of the Latino community.
Latinos are disproportionately impacted by COVID-19 with the highest infection and morbidity rates; they are also suffering from devastatingly high unemployment numbers and inadequate unemployment compensation. Latino small businesses failed to receive sufficient PPP funding, and many are struggling to stay in business. As a result, Latino net worth has seen all of the gains over the last decade of prosperity wiped out in a matter of months. It could take a decade or more for Latinos to regain their financial standing in society as a result of the dual impact of COVID-19 and economic depression.
Since its inception 18 years ago, Plus Three has invested widely in the development of the Latin American community, making their involvement in the LULAC Virtual Summit a perfect fit. And at a time when that very community is so thoroughly jeopardized, it was more important than ever that we have a secure, reliable, and efficient platform through which people from the world over could come together to learn, discuss, and strategize.
We are seeing our youngest and most vulnerable Latino community members fall further into risk. Latino parents face major uncertainty about sending their kids back to school. The accessibility gap is greater than ever, with most low-income households lacking adequate Internet connectivity and technology equipment for distance learning.
Latino essential workers have also been losing their lives at a staggering rate. LULAC has been on the frontlines fighting for Latino essential workers in the meat processing industry to guarantee that appropriate steps are being taken to ensure social distancing, PPE, and testing. Many essential workers are undocumented immigrants living in mixed-status households. Many lack health insurance or are afraid to seek medical care because they are at risk of being deported.
In addition to production duties, Plus Three facilitated fundraising, social media, and direct email marketing campaigns, and designed a website specifically catered to LULAC's needs. The website was built from the ground up—no templates were used in development, assuring total flexibility in design and implementation. In addition, the summit included a virtual job fair, allowing for the inclusion of 60 rooms of online employers.
Plus Three was proud to partner with LULAC in this worthy and necessary endeavor. They have long admired LULAC's commitment to advancing the station of Latin Americans in the United States and Puerto Rico—and as a majority Latino-owned company itself, it was thrilled to be involved on the ground floor of real change for the Latin American community.
To see an encore presentation of the 2020 LULAC Virtual Summit, click here.
Living at the Intersection of Technology and Advocacy
Posted on 08/07/2020 @ 02:46 PM

The "constituent" is a slippery entity. With every passing year, technological advancement, and social medium, and a constantly shifting zeitgeist—it gets harder and harder to get in touch with your constituents, or even find them. Their attention is diffuse. The economy has crippled younger generations, who are laden with debt, fighting eviction, and who lack the time or energy to devote to advocacy, to fighting for the things they believe in. That's why it is more important than ever that advocacy come to them; that the organizations that seek to empower their constituents help them take the first step. The best — and perhaps only — way to do this is through technology. Bring the action to the constituent.
So how does this happen? Most nonprofits exist in a constant state of fundraising. They need an approach to engagement that spans a wide array of tactics. They need to bombard their constituents and potential constituents with emails, texts, social media posts. They need to toe the balance between too much and not enough. If you oversaturate an inbox, you may lose that user; if you don't communicate enough, you'll never be thought of at all. And once a user has participated, they need use analytics to better understand constituents. What pages on your website are your users being driven to? What is grabbing their attention? What percentage of them are making contributions—and what can you learn about that percentage? Are your emails being read? Are they being opened at all?
The question becomes: how does a nonprofit use technology to increase participation? In addition to a multipronged strategy that uses email, text, phone, video, and social media as communication tools, a nonprofit organization needs to be transparent. Right now there is a reckoning with long-held power structures all across America. Multinational corporations are being urged to look inward, to examine the racial, gender, and economic imbalances in their ladders, and to make changes. Corporations are slowly electing more Black, indigenous, and other people of color to their boards of directors, allowing for a wider array of representative voices. This matters for nonprofit organizations just as much as it does for corporate America. It matters to your constituents. They want to know how you are using their donations; they want to feel included in the decision-making process. You need a website tailormade for nonprofits—clear, clever, and beautiful.
Plus Three lives at the intersection of technology and advocacy. We help nonprofits toreach as many people as possible; we take technological constraint out of the picture. We work only with nonprofit organizations whose goals are aimed at making a better world through activism, volunteering, and economic relief.

Technology should never impede your plans — instead, it should show you the way.
A Guide for Producing a Successful Virtual Summit
Posted on 07/28/2020 @ 11:45 AM

The past months have brought about a global transformation of event planning practices—the likes of which we've never seen. Chiefly among them has been transitioning from holding in-person events to producing virtual events. This hasn't been an easy change: there are many issues to consider when producing a virtual summit. The need for reliable, high-quality virtual event production is only increasing. And while we'll miss the nametags and catered dinners, we're excited by the enormous potential of online event production. Hosting virtual events means attendance will soar, speakers and guests won't be limited by geography, and engagement can be more interactive.
There are a number of factors to consider when preparing to host a virtual summit. First and foremost: why do you want to have one? Will you use the virtual summit to drum up support for a cause? Do you want to convert viewers into members of your organization? Do you want viewers to sign a petition, contact their local congresspeople, or donate money?
In other words: make sure your virtual summit has a call-to-action.
Once you have your call-to-action in place, it's time to prepare for the big event. Here's a guide:
Pick the best date and time. Be conscious of workhours and weekends. Don't compete with holidays and national events that would steal would-be attendees.
Decide whether the summit will be live, recorded, or both. Live events are compelling but come with difficulties of their own. Having the option to submit a prerecorded segment increases the chances that a high-profile guest can participate. A combination covers all bases.
Agree on the format. Virtual summits come in all shapes and sizes. Summits can have hosts who engage your speakers in short interviews; others request that the speakers have their own presentations.
Choose where you want the summit to be watched. Will you have your own website, or will you embed the video on your organization's Facebook or Instagram page? Having your own website will make it easier to drive attendees to action—your own design will make your event more appealing and your argument more compelling.
Create your promotion strategy. Build a social media toolkit with marketing copy for Instagram, Twitter, and Facebook. Work with a graphic designer to make eye-popping images that are easy to spread. Write a press release, write invitations, write ads. 
Engage your viewers. Do you want a Q&A for your speakers? Have your host ask questions on behalf of the "audience." 
Rehearse! We can't stress this enough. There is a good chance that something will go wrong during the virtual summit. Rehearsals will cut that chance in half. Make sure your speakers know what is expected of them. Make sure their light, audio, and visual equipment are up to the task. Make sure they know the order of events.
Set up metric tracking and record the event. Once the virtual summit is over, you'll want to see how you did. Make sure you have analytics tracking in place to give you a sense of what went right—and wrong. How many viewers did you get? How many email addresses? Keep the video up on your website or upload it to YouTube—keep spreading the word.
Send out a follow-up. Just because the virtual summit is over doesn't mean the work is, too. Send out follow-up emails to your viewers. Encourage them to stay involved, to be proactive, to engage.
You are well on your way to producing a successful virtual summit. At Plus Three, we happen to have some expertise in this realm. For some inspiration, check out the work we did for the Unity Rally Against Racism. And as always, let us know if we can help.
Plus Three Works with Hispanic Veterans Leadership Alliance
Posted on 07/24/2020 @ 02:49 PM

When the Hispanic Veterans Leadership Alliance (HVLA) approached us to build them a better website—to help them amplify their voices and create real change in America—we knew it was a worthy endeavor. The HVLA, a nonprofit 501(c)(3) organization consisting of leaders both military and civilian, is committed to changing the egregious discrepancy between the color of the faces in the military and the color of the faces of their superiors. They needed a website that could clearly communicate the problem: that there is lack of Hispanic representation among the senior ranks of the Department of Defense.
The new HVLA website needed a beautiful and intuitive design that would foreground the statistical narrative of Hispanic representation in the military. The argument is in the numbers: only 1% of all General and Admiral ranks are Hispanic; only 3.3% of Senior Executive Service Civilians are Hispanic; and only 8% of all military officers are Hispanic. This is especially unacceptable given that Hispanics constitute 18% of the U.S. population, and 7% of all current military members.
In addition to painting a picture with numbers, HVLA needed a way to engage potential members and advocates. They had devised a campaign strategy consisting of four parts: congressional outreach, national Latino organization engagement, media engagement, and Department of Defense engagement. As we know, the appearance of an organization's website is crucial in establishing credibility. For HVLA's campaign to take off, they needed a website that was professional, easy to navigate, and interactive. We made sure they had a design reflective of the gravity of their mission.
Plus Three's approach to website building is a listen-first, act-second approach. We sat down (virtually) with Colonel Edward Cabrera of the U.S. Air Force (Retired), one of HVLA's seven distinguished leaders, to discuss a path forward for the website. Colonel Cabrera told us what he envisioned for HVLA. We took notes, and then we went to work. Before long, we presented Colonel Cabrera with a composite image—a mockup—of our proposed website design. He gave us feedback and the process was repeated until HVLA was satisfied with our design.
Our work with HVLA is far from done. Once Plus Three has built a website for a client, we are available for all ongoing needs and requests. We're not just a pretty face: our reliable online platform can host virtual town halls and rallies, engage millions of potential clients through marketing, and raise millions of dollars in funds—or more. We can help nonprofits strategize, too. We were thrilled for the opportunity to work with HVLA and are emboldened by their mission: to have our military leaders mirror the many faces of America.
How We Did It: Unity Rally Against Racism
Posted on 07/21/2020 @ 10:22 AM
Plus Three teamed up with the NAACP, the League of United American Citizens (LULAC), and the Urban League of Houston to host the Virtual Unity Rally Against Racism on Thursday July 2, 2020, the anniversary of the signing of the Civil Rights Act of 1964.
The virtual rally brought together people from across our nation to revisit this profound and ever-relevant piece of legislation, and to learn from our leaders how we can strengthen the Civil Rights Act, updating it for the unique challenges that face us today. By the end of the night, over 50,000 viewers had tuned in.
Featuring 22 speakers, including honorary chairs LULAC National President Domingo Garcia, NFL Hall of Fame Inductee Emmitt J. Smith, and Texas State Senator the Honorary Royce West, the Virtual Unity Rally Against Racism was an extraordinary gathering of some of the brightest and most passionate minds currently working for justice. These distinguished guests engaged eligible and registered voters while reminding them that actionable steps are required to make real progress. And the impact statements and soaring testimonies delivered by our religious leaders filled us with hope for a fairer tomorrow.
Our nation is crying out for change, turning desperately to our leadership for help and guidance. The murders of George Floyd, Ahmaud Arbery, Breonna Taylor, Rayshard Brooks, and countless others have brought into stark contrast the need for immediate reform throughout all strata of society. We hope that rallies like this provide foundations for tangible change.
At this pivotal juncture in American history, when we are all confined to our homes, it is critical that we have access to reliable virtual platforms to discuss and streamline our efforts in the fight against racism. Plus Three was honored to produce this virtual event and thrilled at its success. We are proud that our platform can be used to make the world a better and more accepting place.