Eleven Hispanic and Latino Nonprofits Doing Exceptional Work
Posted on 09/15/2020 @ 08:49 AM
National Hispanic Heritage Month, which runs from September 15—October 15, is the celebration and recognition of the impact that Hispanic and Latino Americans have made on American culture and history. Hispanic and Latino Americans make up the backbone of so much American success—and do so with routinely marginal access to the same resources. To honor the Hispanic and Latino American struggle for equality, and to support those who provide support for our Latino sisters and brothers, we've compiled a list of some of the best Hispanic and Latino nonprofits working today.

The American Latino Museum
The American Latino Museum is a hypothetical institution—but not for long. This organization has been striving for years to build a museum in Washington D.C. that will educate, inspire, and sow respect and understanding of the richness and diversity of the American Latino experience. The museum, which just this year saw the passing of a bill in the House to establish the ALM within the Smithsonian, will fill a sore absence in museum culture.

Hispanic Federation
A U.S.-based non-governmental organization focusing on supporting Hispanic communities through local, state, and national advocacy, the Hispanic Federation has been active since 1990. Their objective is to empower and advance the Hispanic community through service pillars, membership services, advocacy, and community programs. HF's work in education, health, immigration, economic empowerment, civic engagement, environment, and organizational development is nationally renowned. The goal: to strengthen Latino institutions so that they may ultimately increase the quality of life within Hispanic communities.

Hispanic Scholarship Fund
By empowering Latino families with the knowledge and resources needed to successfully complete higher education, the Hispanic Scholarship Fund seeks to sow the seeds of future success. The HSF provides scholarships and support services to as many exceptional Hispanic American students as possible; they help students excel in their course work, matriculate, enter the professional field, and lead and mentor the generations to come.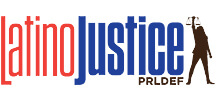 Latino Justice
LatinoJustice PRLDEF uses and challenges the rule of law to secure transformative, equitable, and accessible justice for all Latin Americans. By empowering the Latino community through the fostering of leadership, advocacy, and education, LatinoJustice PRLDEF aims to change discriminatory practices nationwide. Proud members of the Leadership Conference on Civil and Human Rights, they are private funded, nonprofit, and nonpartisan.

League of Latin American Citizens (LULAC)
The League of United Latin American Citizens is the largest and oldest Hispanic organization in the United States, having been established in 1929 in Corpus Christi. Since then, LULAC has sought to advance the economic condition, educational attainment, political influence, housing, health, and civil rights of Hispanic United States citizens. Boasting approximately 132,000 members throughout the United States and Puerto Rico, LULAC is a powerhouse of change.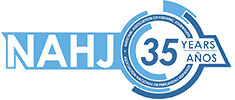 National Association of Hispanic Journalists (NAHJ)
Dedicated to the recognition and professional advancement of Hispanics in the news industry, the National Association of Hispanic Journalists has created a national voice and unified vision for Hispanic journalists. Their tenets include providing support for Hispanic journalists, encouraging and studying the journalistic practices, promoting the fair treatment of Hispanics in the media, furthering employment opportunities, and fostering a greater understanding of the unique cultural identity, interests, and concerns of Hispanic journalists.

The National Hispanic Caucus of State Legislators
The National Hispanic Caucus of State Legislators strives to organize the Hispanic state legislators who advocate on behalf of Hispanic communities across the United States. The NHCSL acts as a catalyst for joint action on issues of common concern to the Hispanic citizens of the U.S., such as housing, immigration, education, and healthcare. There is no segment of life in the U.S. that the NHCSL doesn't have a hand in; tireless advocators for equality, the NHCSL is a vital part of the ongoing quest for fairness for the Hispanic community.

NALEO Educational Fund
The NALEO Educational Fund seeks to facilitate Latino participation in the American political process, from citizenship to public service. Since 1981, NALEO has plied their skills to increase the effectiveness of Latino policymakers, to mobilize the Latino community to engage in civic life, and to promote policies that advance Latino political engagement.

The Refugee and Immigrant Center for Education and Legal Services (RAICES)
RAICES is a nonprofit agency promoting justice through free and low-cost legal services delivered to underserved immigrant children, families, and refugees. Their focus is broad—but their impact is meaningful. RAICES aims to change the narrative around immigration in America. They offer legal services, social programs, bond assistance, and employ an effective advocacy strategy.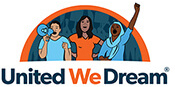 United We Dream
United We Dream is the largest immigrant youth-led community in the country. If that's not enough, UWD seeks to empower people into developing leadership and organization skills to help them fight injustice at the local, state, and federal levels. Helping undocumented immigrants in the U.S. is there lifeblood.

UnidosUS
Since 1968, UnidosUS has served the Hispanic community through research, policy analysis, and state and national advocacy efforts. By partnering with a national network of nearly 300 affiliate organizations to serve millions of Latinos, UnidosUS is able to enact a program of real change. Civic engagement, civil rights and immigration, education, workforce and the economy, health, housing—just a handful of the neighborhoods where UnidosUS works their magic.

Voto Latino
Voto Latino is a civic media organization whose work focuses on serving and empowering the Latino community. Their work consists of three parts: civic engagement, issue advocacy, and leadership development. They function through digital campaigning, pop culture, and grassroots actions. VL's culturally relevant programs educate and empower—inspiring Latinos to be agents of change in America.